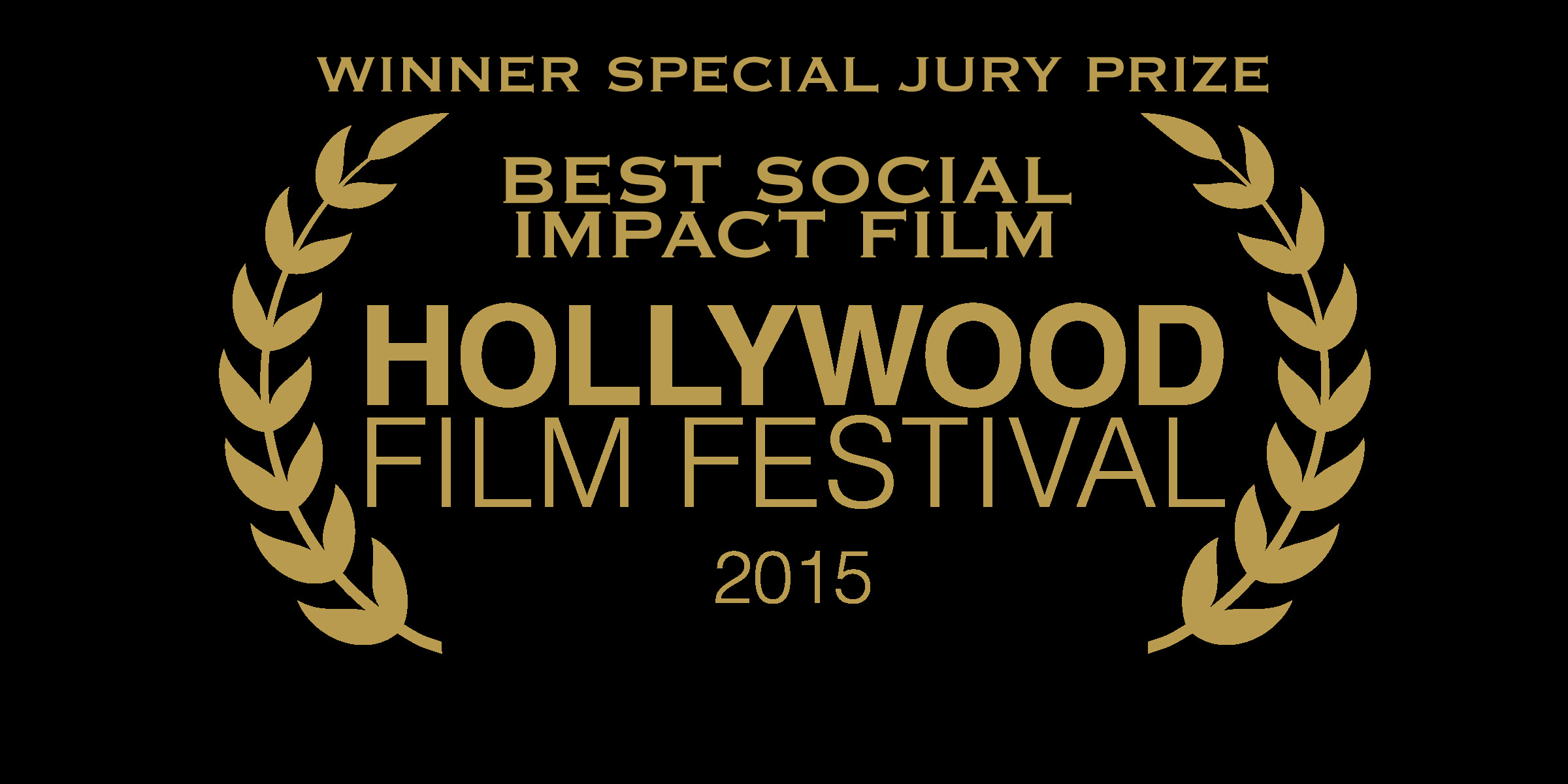 We can now announce the big news as it was just made public in the Hollywood Reporter and Screen Daily today. "Right Footed" won the top jury prize at the 2015 Hollywood Film Festival last night for "Best Social Impact Film". The movie was selected from over 3000 entries for this honor. Brad Parks, the CEO of the HFF, said that "This film epitomizes the 'See Good, Do Good, Feel Good' motto of our festival, and is a phenomenal documentary that will inspire audiences worldwide."
Joining director Nick Spark at the ceremony at the Arclight Hollywood Theater last night were director of photography Bill Megalos and production sound recordist Hilary Stewart. Needless to say they were all thrilled when the surprise announcement was made! While Jessica and Patrick could not attend — Jessica was speaking at a graduation ceremony in Chino, California — they were definitely there in spirit.
We're hopeful that this recognition will result in bigger and better things for the film — and help with our on-going work to get it out in the world.
Thanks again to everyone who has supported us, and who made the trip to the Hollywood Film Festival to see the movie. Thanks also to the Creative Visions Foundation for coming out to support us and of course Handicap International United States.