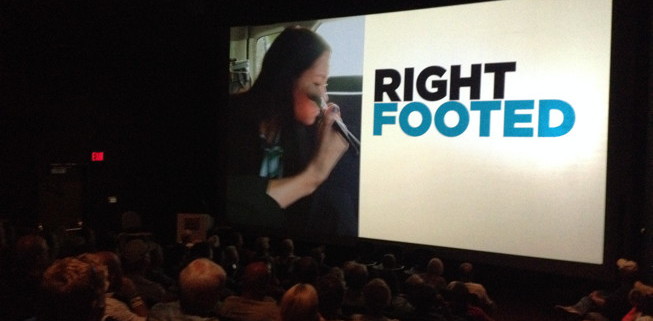 Now you can bring the powerful documentary Right Footed to your company,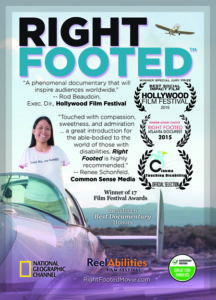 university, school, club, camp, or church, and inspire colleagues, students, parishioners, friends and total strangers with Jessica Cox's powerful story. The film offers a terrific opportunity to inspire others, promote inclusion, and raise awareness about the power of mentor-ship and belief in the power of the words "I can"!
The special educational/institutional edition of Right Footed (ISBN 827377000590) includes two versions: the original, 82-minute film shown in film festivals, and a classroom friendly 55-minute version. Both versions offer closed captions, and the 82-minute version has Spanish and Brazilian Portuguese subtitles. A downloadable, professional study guide / curriculum created by staff members at the University of Central Florida is also included.
HOW TO OBTAIN AN EDUCATIONAL AND INSTITUTIONAL LICENSED VERSION

If you are a student or faculty, you can stream the film for free through Kanopy. Click here to see if you have access through your educational institution.
Otherwise, you can use the Paypal button below to obtain licensed DVDs.
Special discount for educational/institutional licenses until June 30, 2017!
Corporate use with public performance rights: $250 now: $200
College and university educational version with public performance license: $250 now: $200